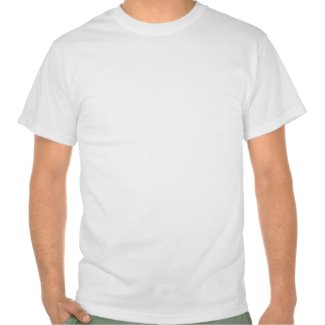 Did you ever see the movie "
House Party
" ? I was thinking about that one scene where Play is cleaning up the house, getting it ready for the evening. He's looking at his mama's China collection and says "Ya'll not about to mess up my mama's good China, let 'em fuck with this plastic shit!" Those words are a great metaphor for the supposed health care crisis we are facing right now. Just replace "ya'll" with the low income people, China with private sector hospitals, and plastic shit with public hospitals aka county. Follow me puhlease :-).....
President Obama has been taking a lot of flak for his
health care reform plan
. And the some of the public outcry has been ugly. Like Senator Joe Wilson interrupting him on public television to scream "you lie" ugly (and if you're wondering that's NEVER happened in the history of American presidents). Opposers say the plan will cripple the economy. Opposers say taxes will increase. What opposers aren't really saying nor admitting is that the barrier between receiving good health care and bad health care will be cracked a lil more open.
The Honest Man is gonna keep it real 100% on this. This is about rich folks and poor folks. Rich folks get that "good China" aka good health care right now because they can afford the premium that comes along with it. It doesn't matter if you a small scratch on your elbow or need a bone marrow transplant, you can get the proper medical attention because that's what you are paying for. Poor folks on the other hand are not so privileged. They are normally stuck messing with that "plastic shit" aka your favorite county hospital where the medical attention is well, um, on a first come, first served basis. So if you got that small scratch on your elbow and you checked into the hospital first, then sorry bone marrow transplant, you're behind in line until Dr Deat er I mean Johnson is done with tidying up that nasty scratch.
The second issue is that the President's plan will essentially force rich folks to pay for poor folks by him putting more taxes on the rich. So look at it from a rich person's perspective. Not only do I have to pay for these poor people to get better care, I also have to let them sit in the same hospital lobby with me to get the same proper care. Shit, President Obama you must have been sitting too long in the foxhole with your terrorist friends. Sounds silly doesn't it but this is what some of our fellow Americans believe.
I always say until you actually go through it and experience the same pain as others, then you don't completely understand where that person came from or is going through. Frankly, I'm more amazed that the people who are well off don't understand you could potentially save another person's life. Considering some of them are fakin' and frontin' when they write those big donation checks to make it look like they are a good humanitarian but really are just looking at the nice tax write off they get, they should feel obligated to pay.
But I live in America, and while we are indeed the closest thing to a democratic state, we still believe in an informal caste system. It's why the above is happening now. It's why you see liquor stores and strip clubs in lower income areas and health nut stores in affluent areas (think about it ;-). So what do we do about it? I say you continue to support it and try to diffuse the naysayers with logical thinking instead of irrational thought. I'm just saying.....
Today's Lesson
This message was inspired by my good friend the Rev Doctor Page, who probably has been wondering with the Honest Man was going to speak on this. Well look no more Dr, I'm talking....CHUUCH